Serving Children and Families in Crisis
MUST Neighborhood Pantry's mission is to eliminate hunger for at-risk students in local schools, giving them a greater opportunity to succeed in school and life. We partner with schools by providing food and toiletries to at risk students and families through our campus-based food pantry program. We work very closely with their school social workers, counselors and staff to identify children and families in crisis. Once a month, including the summer, families can come to the pantry and choose items their families need and enjoy. Below you will find more information about how you can assist these children and their families in your community.


Need groceries?

Contact your child's school counselor or social worker to be considered for the Neighborhood Pantry program. The schools are responsible for selecting families who qualify.


Want to make a donation?

Click Here


Want to volunteer?

Email us at neighborhoodpantry@mustministries.org
(Note: this email is for volunteer opportunities only).
Testimonial Slider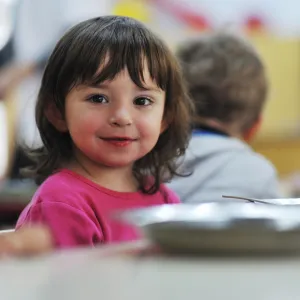 "There have been times when I wondered what dinner would be, only to realize it was pick up day. I thank you all so very much."
--A Neighborhood Pantry parent
Resources
1 in 4 Children
1 in 4 children in Georgia does not have enough to eat. This is equivalent to 650,970 children.
Nearly half of all children in Georgia live in low income households
60% of children in Georgia are eligible for free or reduced lunches
How it Works
Volunteer shoppers receive weekly email shopping lists and buy items listed (less than $6 total) to donate to MUST
Must shops at the Atlanta Food Bank to complete the items needed
The food and toiletries are delivered to the schools for pantry shelves
Children and families in need receive groceries at the MUST Neighborhood Pantry in their schools
How Can You Help?
Become a Volunteer Shopper
Email neighborhoodpantry@mustministries.org and request to be added to our weekly email distribution list. You will begin receiving emailed shopping lists each week. The total cost of items on each list is less than $6. The items can be dropped off at the MUST Donation Center, 1280 Field Parkway, Marietta, any time Tuesday - Saturday, 9 a.m. - 5 p.m at 1280 Field Parkway, Marietta, Ga 30066.
Volunteer with Us
Volunteers are needed to sort through food donations, stock shelves, and serve families.
Give to Neighborhood Pantry
$25 a month provide 75 lbs. of food and toiletries for up to four families. To designate a financial donation to Neighborhood Pantry, please click here and enter "Neighborhood Pantry" in the comment section.
Get Involved
For more information about MUST Neighborhood Pantry, please email neighborhoodpantry@mustministries.org

To designate a financial donation to MUST Neighborhood Pantry, please click here.
Our Schools