Thanks for printing! Don't forget to come back to MUST Ministries for fresh articles!
For 20+ Years,
SUMMER LUNCHHas Been a MUST
Helping Provide Nutritious Meals in the Summer
While summer often means sleeping in or planning your next getaway, many of your neighbors are wondering how they will feed their children lunch today. During school, a free lunch meal doesn't come out of the sparse family budget. That's when MUST Ministries steps in with the Summer Lunch Program and brings the whole community together to help those in need. With countless, compassionate volunteers, MUST provides a nutritious lunch each summer weekday to thousands of children in seven counties. Since MUST can't do it alone, the generosity of our communities makes it possible.
¡Summer Lunch es un salvavidas para 7,200 niños hambrientos!
Testimonial Slider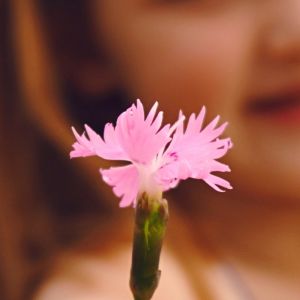 The children run to the van to get their meals every day and sometimes I get a flower or a note or even a colored picture. It always touches my heart.
--A volunteer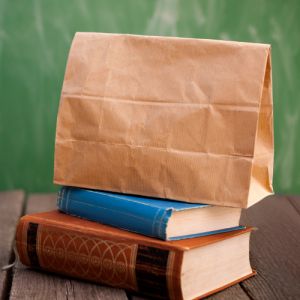 Nothing was more meaningful this year than feeding hungry children in my community. What a simple way to make a tremendous impact. Our church helped MUST make sandwiches, pack lunches and take them to children in great need. Their gratitude warmed my heart and I realized there is so much I can do right here in my own community.
--MUST Volunteer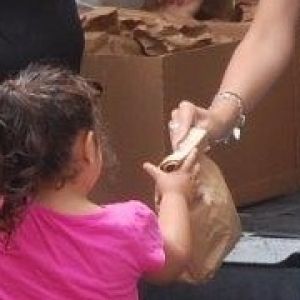 Once I was on a delivery route and we were short one lunch. I felt horrible for the last child in the line and my heart sank. Suddenly, a child ran up with an extra sack lunch and said he had gotten one for his brother, but he already had one. Suddenly, we had just enough! Those God moments happen all of the time in this program.
--A volunteer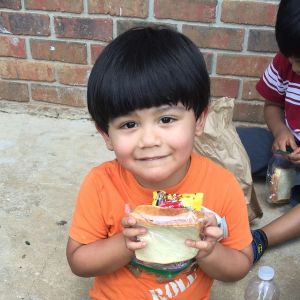 One little girl ran to her house with her lunch and came right back with half of her sandwich. I asked her where she went and she told me she put the other half on her bed so she would have dinner. It broke my heart.
--A volunteer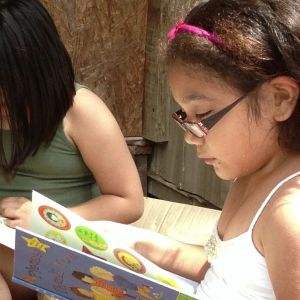 The children are always so thrilled to get a book on Fridays. They run to a shady tree and huddle around to read to the younger ones. It's so sweet. They can't believe they get to keep the books.
--A volunteer
Resources
Pledge Lunches - 6,500-7,000 needed daily
Your family or group can get together and prepare lunches according to the MUST Summer Lunch Menu and Guidelines. Have the group leader contact the MUST Summer Lunch coordinator in your area and coordinate the best date/menu for your group. Instructions to drop off lunches at the Host Site will come from your coordinator. While there is no specific number of lunches you will need to make, please note that some Host Sites are larger than others and you may be asked to drop off in different locations. Our clients deeply appreciate your generosity and spirit of service! MUST Ministries couldn't operate without generous volunteers like you!
To pledge lunches: Please contact the coordinator for your area, listed under the Get Involved section below. Guidelines for preparing lunches may be downloaded by clicking here.
To volunteer as a checker/packer: Please sign up by clicking here. Guidelines for serving as a checker/packer may be downloaded by clicking here.
Host a Supply Drive
There are times when a juice box will break or a group falls short on lunches (by even just a few). The volunteers at the Host Site will need to make a complete lunch in a matter of minutes, so it's important for the Host Site to have an inventory of items on hand. By hosting a supply drive, you will give the Host Site the peace of mind that a lunch can be made and a child will not have to go hungry. The following is a list of lunch items:
Brown Lunch Bags • Ziploc Sandwich/Snack Bags
Juice Boxes • Peanut Butter
Healthy Snacks (individually packaged)
Fruit Cups • Apples • Small Oranges • Applesauce
Granola Bars • Protein Bars • Jelly (grape is best)
Unopened Lunch Meats (turkey, ham,bologna)
Plastic Gloves • Unopened Cheese (individually wrapped)
Please, no bananas!
Please click on your area to email your MUST Summer Lunch Coordinator for delivery instructions: North Cobb and South Bartow counties, South Cobb County, Central Cobb County, Gwinnett County, Cherokee and Pickens counties, North Fulton & Forsyth counties
Drivers & Riders
Guidelines for volunteer drivers and riders can be downloaded by clicking here.
Driver volunteers must submit a request for (a) Background Check and (b) Motor Vehicle Report Check prior to signing up to drive. Please click this link to initiate those checks: https://bit.ly/2HklXoQ Once approved, a Summer Lunch Coordinator will email a signup.com link to the driver to schedule a day to volunteer.
Rider volunteers must submit a request for a Background Check. Please click this link to initiate that check: https://bit.ly/2Jw8KtV. Once approved, a Summer Lunch Coordinator will email a signup.com link to the rider to schedule a day to volunteer.
Color Lunch Bags
Who wants to give the lunches to the children in a plain brown bag? No one! Jazz it up by coloring or decorating some plain bags for us to hand out. Remember to make some for boys and girls. Are you good at joke telling? Write the joke on the top of the bag and the punch line on the bottom. Then the whole group can enjoy your joke. Remember the tweens and teens – write something inspirational/encouraging on the bags. The children love to see artwork on the bags. It brings a smile to everyone!
Get Involved
Give
To designate a donation to Summer Lunch, please click here.
For more information
Please contact the coordinator for your area.


North Cobb & Bartow counties - Veronica Stubbs
(Acworth, Kennesaw, Marietta)
Email
678-519-8018
South Cobb County - Beverly Bartley
(Powder Springs, Austell)
Email
770-576-0389
Central Cobb County - Destinee Easton
(Smyrna)
Email
770-881-6619
Gwinnett County - Jonathan Rush
Email
678-266-0310
Cherokee & Pickens counties - Ranettia Beasley
Email
770-576-0359
North Fulton & Forsyth counties - Gayle Kruger
Email
770-757-1341

Program Support - Kristin Harrison
(All Counties)

Email
678-218-4488