Thanks for printing! Don't forget to come back to MUST Ministries for fresh articles!
For 25 Years,
SUMMER LUNCHHas Been a MUST
Helping Provide Nutritious Meals in the Summer
This summer, MUST Ministries will continue the time-honored tradition of partnering with churches, schools, corporations and volunteers to feed thousands of kids in the metro-Atlanta area all summer. MUST's goal is to provide breakfast and lunch to at least 6000 children for 9 weeks.

An estimated 540,000 meals will be distributed across six counties (Cobb, Cherokee, Douglas, Fulton, Paulding, Gwinnett). In addition to food, MUST will also have a "weekly wellness focus" such as dental health, hygiene, physical education, books, etc.

Summer Lunch will run from June 1 - July 30. Continue scrolling to learn how you can get involved!
Thank you to our generous sponsors: Fox5 Helping Hands, Publix & Elf On The Shelf

Summer Lunch Distribution Partners 2021 Distribution takes place from 11 a.m. - 1 p.m. Check Back Regularly For Updates
Mondays
Life Changing Walk of Faith, Fulton County - Route TBD
Hillside UMC, Cherokee County - 1. Holly Green Acres 2. Poplar Valley. 3. Tanglewood. 4. Hidden Falls 5. East Gate. 6. Cherokee Summit
The Way / Woodstock UMC, Cherokee County - 1. Little River 2. Hideaway Village 3. Noonday Valley (also know as Ansley Park) 4. Carmel Mobile Home Park
Canton FUMC, Cherokee County - 1. North Crisler St. 2. Roy St. 3. Teasley St. 4. Crisler St. 5. Jefferson Circle 6. Burge St. 7. Shipp St. 8. Brown St. 9. Morris Hill Drive 10. Herndon Lane Apts 11. Lee Trail Apts 12. Laurels at Greenwood Apts
Revolution Church, Cherokee County - 1. 8 Glenwood St Canton Ga 30114 2. East Cherokee Dr. Mobile Home Park
Heritage Fellowship, Cherokee County - River Ridge at Canton Apt Complex
Waleska UMC, Cherokee County - Route TBD
Cecil Pruett YMCA, Cherokee County - 151 Waleska Street, Canton
Tuesdays
Marietta First Presbyterian Church, Cobb County - 1. Lassiter & Halsey Mobile Home Park 2. Huntington Lane Apartments 3. Wynridge Apartments 4. Lauren Heights Apartments 5. St. Stephens UMC 6. Dwell Apartments 7. Ron Francis Park 8. Park on West Dixie 9. Hardage Mobile Home Park 10. Fair Oaks Mobile Home Community 11. Mobile Home Junction 12. Fair Oaks UMC 13. Cedar Mobile Homes/Mobile Junction 14. Cedar Mobile Homes 15. Cumberland Lodge
Tillman House, Cobb County - 40 Concord Rd, Smyrna 30080

Cumberland Community, Cobb County - 3059 S Cobb Dr. SE, Smyrna, GA 30080
Green Acres Elementary School, Cobb County - 2000 Gober Ave SE, Smyrna, GA 30080
Wednesdays
Acworth UMC, Cobb County - Route TBD
McEachern Memorial UMC, Cobb County - 3915 Macland Rd, Powder Springs 30127
Mt. Bethel Church, Cobb County - 4385 Lower Roswell Rd, Marietta 30068
North Metro Baptist Church, Gwinnett County, 1026 Old Peachtree Rd NE, Lawrenceville, GA 30043 - 1. Sioux Acres, 1620 Purcell Road
Thursdays
Mt. Pisgah Baptist Church, Cobb County - 851 South Gordon Rd SW, Austell 30168
Orange Hill Baptist, Cobb County - 4293 Austell Rd, Austell 30106
St. Luke UMC, Cobb County - 5115 Brookwood Dr, Mableton 30126
Premier Apartments, Cobb County - 7200 Premier Ln, Austell 30168
Kingsley Village, Cobb County - 595 Riverside Pkwy, Austell 30168
Templo de Adoracion Manhanaim, Cobb County - 4250 S. Hurt Rd Smyrna 30082
Due West UMC, Cobb County - Route TBD
Get Involved
Volunteer
To volunteer for Summer Lunch, click here
Give a Financial Donation
To designate a financial donation to Summer Lunch, please click here and enter "Summer Lunch" in the Comment section.
Donate Supplies
Click here to find the most needed supplies and how you can help!
Contact
For more information regarding Summer Lunch, email summerlunch@mustministries.org
Testimonial Slider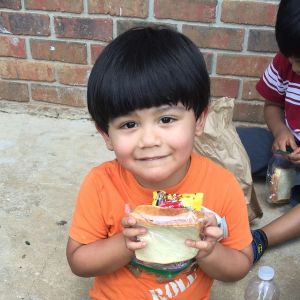 One little girl ran to her house with her lunch and came right back with half of her sandwich. I asked her where she went and she told me she put the other half on her bed so she would have dinner. It broke my heart.
--A volunteer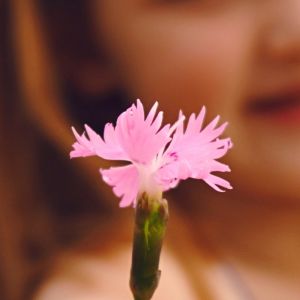 The children run to the van to get their meals every day and sometimes I get a flower or a note or even a colored picture. It always touches my heart.
--A volunteer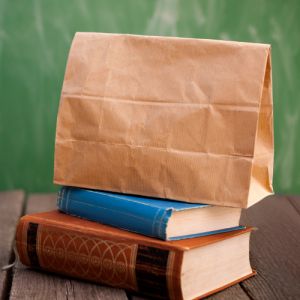 Nothing was more meaningful this year than feeding hungry children in my community. What a simple way to make a tremendous impact. Our church helped MUST make sandwiches, pack lunches and take them to children in great need. Their gratitude warmed my heart and I realized there is so much I can do right here in my own community.
--MUST Volunteer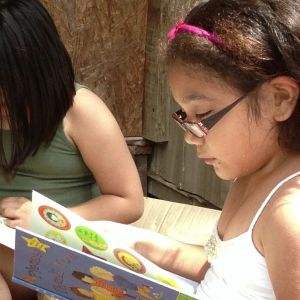 The children are always so thrilled to get a book on Fridays. They run to a shady tree and huddle around to read to the younger ones. It's so sweet. They can't believe they get to keep the books.
--A volunteer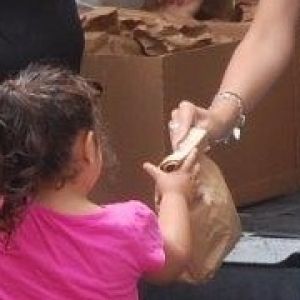 Once I was on a delivery route and we were short one lunch. I felt horrible for the last child in the line and my heart sank. Suddenly, a child ran up with an extra sack lunch and said he had gotten one for his brother, but he already had one. Suddenly, we had just enough! Those God moments happen all of the time in this program.
--A volunteer