Thanks for printing! Don't forget to come back to MUST Ministries for fresh articles!
For 25 Years,
SUMMER LUNCHHas Been a MUST
Helping Provide Nutritious Meals in the Summer
While summer often means sleeping in or planning your next getaway, many of your neighbors are wondering how they will feed their children lunch today. During school, a free lunch meal doesn't come out of the sparse family budget. That's when MUST Ministries steps in with the Summer Lunch Program and brings the whole community together to help those in need. With countless, compassionate volunteers, MUST provides a nutritious lunch each summer weekday to thousands of children in seven counties. Since MUST can't do it alone, the generosity of our communities makes it possible.
¡Summer Lunch es un salvavidas para 7,200 niños hambrientos!
Proud of our generous sponsors: Fox5 Helping Hands, Aquaguard, Publix and Gas South!
Testimonial Slider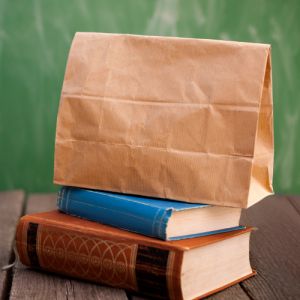 Nothing was more meaningful this year than feeding hungry children in my community. What a simple way to make a tremendous impact. Our church helped MUST make sandwiches, pack lunches and take them to children in great need. Their gratitude warmed my heart and I realized there is so much I can do right here in my own community.
--MUST Volunteer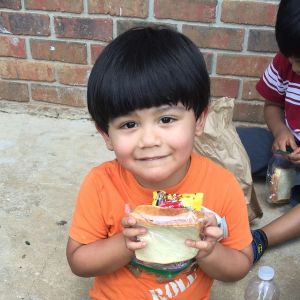 One little girl ran to her house with her lunch and came right back with half of her sandwich. I asked her where she went and she told me she put the other half on her bed so she would have dinner. It broke my heart.
--A volunteer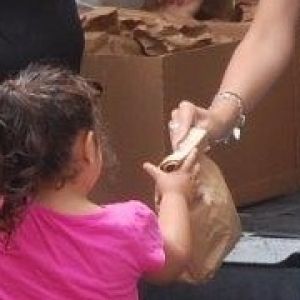 Once I was on a delivery route and we were short one lunch. I felt horrible for the last child in the line and my heart sank. Suddenly, a child ran up with an extra sack lunch and said he had gotten one for his brother, but he already had one. Suddenly, we had just enough! Those God moments happen all of the time in this program.
--A volunteer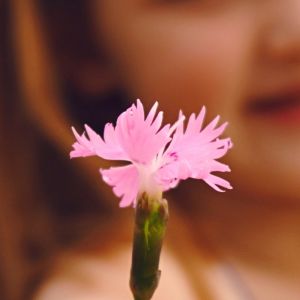 The children run to the van to get their meals every day and sometimes I get a flower or a note or even a colored picture. It always touches my heart.
--A volunteer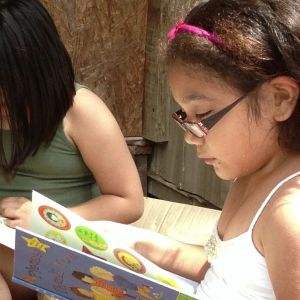 The children are always so thrilled to get a book on Fridays. They run to a shady tree and huddle around to read to the younger ones. It's so sweet. They can't believe they get to keep the books.
--A volunteer
Resources
Pledge Lunches - 6,500-7,000 needed daily
Your family or group can get together and prepare lunches according to the MUST Summer Lunch Menu and Guidelines. Have the group leader contact the MUST Summer Lunch coordinator in your area and coordinate the best date/menu for your group. Instructions to drop off lunches at the Host Site will come from your coordinator. While there is no specific number of lunches you will need to make, please note that some Host Sites are larger than others and you may be asked to drop off in different locations. Our clients deeply appreciate your generosity and spirit of service! MUST Ministries couldn't operate without generous volunteers like you!
Volunteers
2020 Volunteer sign-up coming soon!

The Checker/Packer ensures the accuracy and freshness of the lunches that will be handed out each day. Teamwork makes the dream work! Checker/Packers are needed 9-11 am, Monday-Friday.
The Driver/Rider delivers lunches Monday-Friday to children right in your neighborhood and make a huge impact! Drivers 18 years and older must use their own car and be able to deliver lunches 10:30 am-12:30 pm.
Host a Supply Drive
Information for Summer Lunch 2020 coming soon!
Sandwich Build
Thank you for your interest in our summer feeding program. The MUST Summer Lunch Program is grounded in an awareness that many school-aged children who receive free or reduced-priced lunch during the school year often go without a nutritious lunch during the summer months. Through the generous support of volunteers and donors, MUST Summer Lunch delivers food to children in their neighborhoods Monday-Friday throughout the summer. Last year MUST served 260,000 lunches to over 7,600 children in six counties.
Sandwich builds must be at approved locations.

Location sign-ups for Summer Lunch 2020 will be available soon!
Contact Information
Cobb County: cobbsummerlunch@mustministries.org, 470-651-8568
Cherokee/Pickens County: cherokeesummerlunch@mustministries.org, 470-651-8405
Gwinnett County: gwinnettsummerlunch@mustministries.org, 678-266-0310
All other counties: summerlunch@mustministries.org, 678-218-4488

Give
To designate a financial donation to Summer Lunch, please click here and enter "Summer Lunch" in the Comment section.