A partnership ought to take you beyond the realm of what either partner could do alone, according to Ike Reighard, MUST Ministries' CEO. And that's what happens when MUST partners with Woodstock City Church.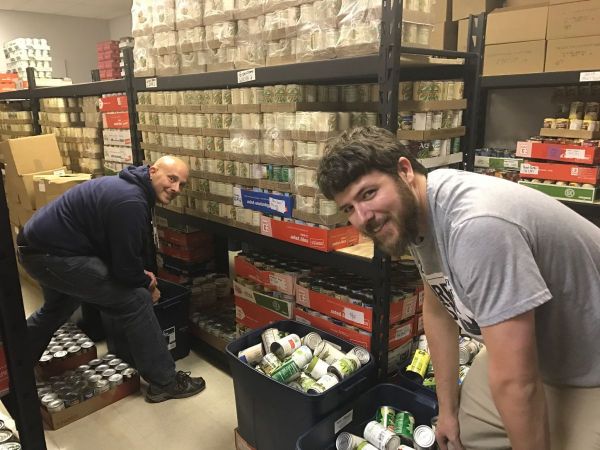 "This congregation has figured out a path to true community transformation," Reighard continued. "They're making a tremendous impact in Cherokee County and beyond by partnering with charities who know what they're doing, but need the funds and volunteers to enable the optimal outreach."
"Why reinvent the wheel?" asks the senior pastor at WCC, Gavin Adams. "The charities like MUST that we choose to support are already doing amazing things to help others. Through our annual Be Rich Campaign, we help fund and support existing programs and their dreams for the future.
"We vet non-profit partners like MUST to ensure they are operating with the highest level of excellence. We love MUST, because they know how to evaluate situations and respond accordingly.," Adams explained. "We've found our churches in the North Point Ministries network can be most effective by collecting resources and supporting nonprofits. It doesn't make sense for us to compete with them by offering similar services. We always choose to partner rather than pioneer when it comes to serving the community."
"What an amazing blessing it is to have a church tell us to dream big with them," Reighard said. "Last year, MUST's Summer Lunch program provided 251,424 sack lunches to children on the free and reduced lunch program who have little to nothing to eat during the summer. We helped children in seven counties, including Cherokee, thanks to a gift from Woodstock City Church."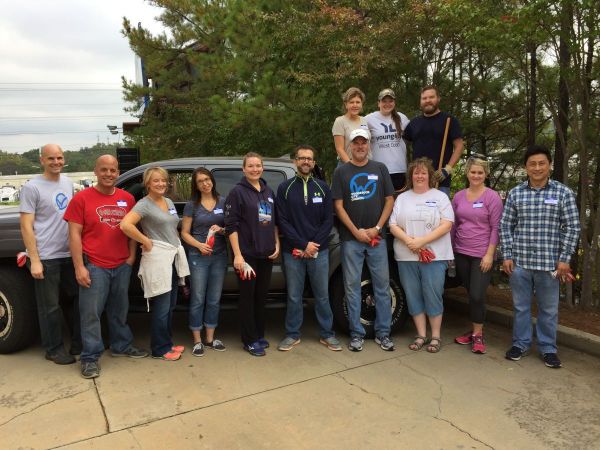 In addition, the church gave money to reduce the food insecurity among students by supporting MUST's school food pantry program, now in 24 schools. Hunger affects social behavior, grades, health, relationships and virtually every aspect of a child's life, so MUST's Save It Forward program uses couponing to help feed 330 families a month, including public schools and Kennesaw State University students in need who have children in the home.
A part of the grant money is designated to helping Cherokee residents with rent and utility assistance through MUST's housing program. Providing housing stability by preventing homelessness in Cherokee is a MUST goal.
The charity receives more than 150 requests a month with little money to meet those tremendous needs. The nonprofit has been able to assist only 10 percent of the requests and the needs are continuing to grow. This funding will enable MUST to serve more than fifty percent of those requesting assistance, or five times the number previously served, a critical effort in preventing homelessness.
The Be Rich campaign actually extends through the year with numerous volunteer projects planned and scheduled. Woodstock City Church members have worked in partnership with MUST at the Loaves and Fishes Community Kitchen, Donation Center, Save It Forward Warehouse, MUST Marketplace thrift shop, MUST Toy Shops and the Cherokee Thanksgiving boxes project.
Additionally, a large food drive on Jan. 22 is expected to reap two truckloads of food for MUST's 27 food pantries. "It's a generosity that demonstrates their love for serving the Lord and serving others," Reighard pointed out. The church has done these things in the past year, but have also connected with many other projects in the past.
"Those of us who work day in and day out to serve the poor are so encouraged when an organization comes along side of us and offers financial support and time. It blesses the clients, but it blesses the MUST team too. We know Woodstock City Church is 'all in'. They're with us. They care and they take action," he said.
"Woodstock City Church is a servant leader in that they have set a path to make a difference in a unique way. They find out what God is already doing, then get in the middle of it. That's a strategy that will radically change a community." – Kaye Cagle
Read more about assisting our neighbors in need: