At the beginning of 2020, Dayana Samuels was a single mother of three. She finally felt she had met the love of her life and was working her dream job as a driver and assistant for people with disabilities who needed help. But when the coronavirus pandemic hit, so did many other life-changing events for Dayana. She was laid off from her job and unable to get work. She was facing eviction. She was now pregnant by the man she thought she loved but had changed into someone else.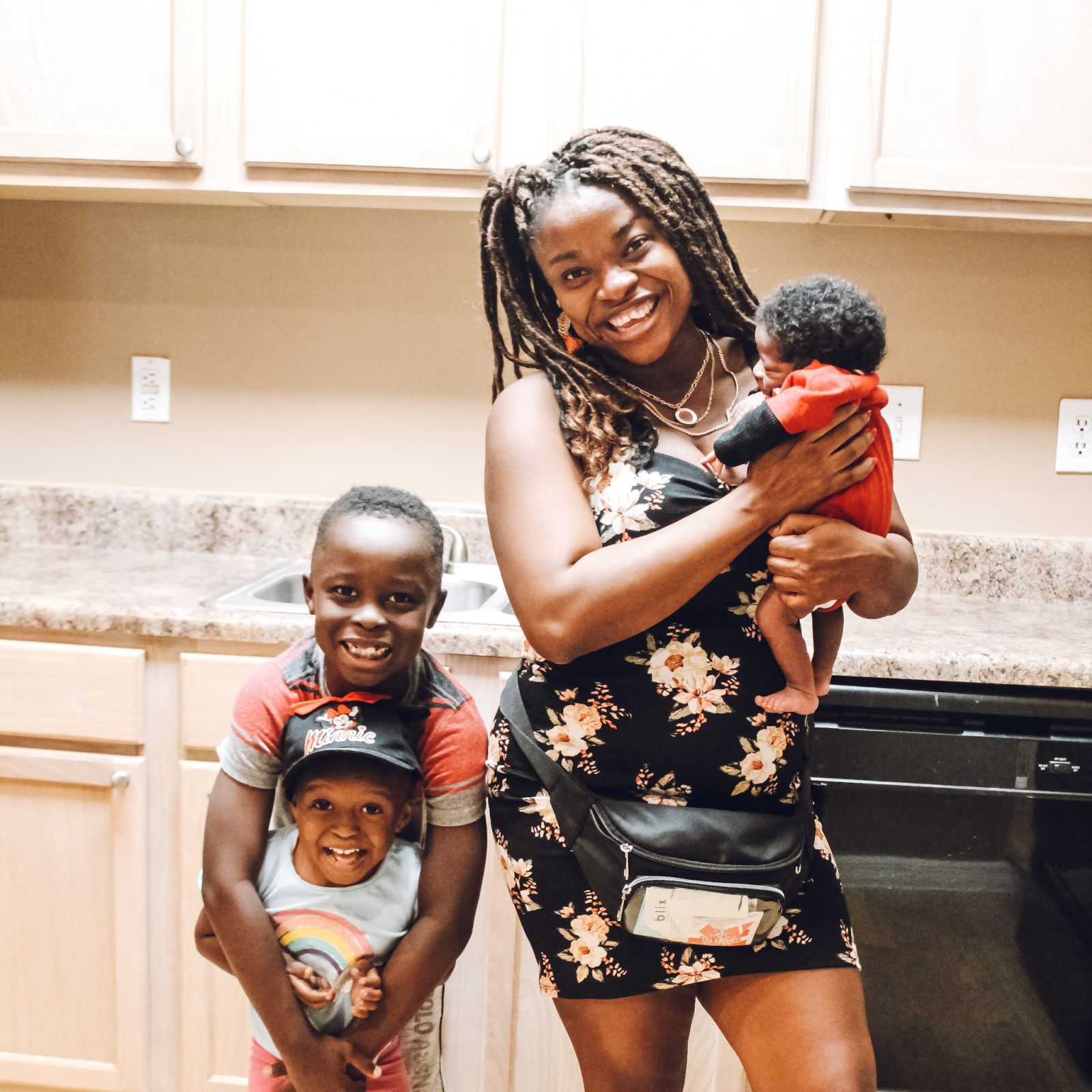 Soon, she was the one in need of help, and a home.
She, her seven-year-old son, three-year-old daughter and the baby growing inside of her were forced to live in her car and only her oldest daughter was able to stay with family. Eventually, one of her children's teachers realized the critical living situation and suggested Dayana reach out to MUST Ministries.
"I was scared to live in a shelter at eight months pregnant. I didn't know if it would be safer than our car, but it turned out to be the biggest blessing of my life," she said, through smiles and tears.
At eight months pregnant, Dayana moved her family into MUST's Elizabeth Inn and, when the time came, went to the hospital where healthy baby Kayleigh was born. They then moved into a hotel to await permanent housing, with the help of MUST and the Day 1 Families Fund. On June 26, they finally traded their car roof and all of the other roofs they had seen over the past year for the roof of their own apartment in a safe, clean environment. This was now their home.
Screams of excitement came from young Brian and Leah as they ran from room to room on move-in day, rolling on the carpet, talking about where they could put furniture and beaming with happiness. "I am so happy. I am just so happy and have cried with thanks so much," Dayana said with tears in her eyes as she held her sleeping two-week-old baby girl in her arms. She has already applied to three jobs and will continue to apply until she is able to recover from baby Kayleigh's C-section birth and can go back to work. She wants to help others again, just as she had before, and just as she has been helped by others.
This is what MUST Ministries does, and this is the dream that Day 1 Families Fund helped to realize for the Samuels family. There are so many other Dayanas, Audrees, Brians, Leahs and Kayleighs who will be helped from the Day 1 Families Fund support. So many others will travel from homelessness to home, from fear to hope, from sleeping in a car seat to rolling on a carpeted floor, filled with joy and gratitude.
MUST Ministries was recently honored with a generous grant of $5 million dollars by the Bezos Day 1 Families Fund. The Day 1 Families Fund issues annual leadership awards and grants to organizations and civic groups doing compassionate, needle-moving work to provide shelter and hunger support to address the immediate needs of young families. MUST is one of only 42 nonprofits across the U.S. to receive one of the grants as part of a continued commitment by the Day 1 Families Fund to help end homelessness for families.