Bryan Bledsoe believes that everything he's gone through, good and bad, has made him the man he is today. At 63-years-old, he knows how far he's come from his lowest points in life when he was incarcerated and then homeless.
Originally from Amarilla, TX, Bryan transferred to Atlanta 33 years ago with his construction job. He had kids, worked a full-time job and seemed to be thriving. But in 2006, he made some bad decisions and found himself in jail. When he got out of jail, he had lost everything he had and was at rock bottom. "Everything I owned fit in a brown paper grocery bag," he said.
He found himself at MUST Ministries. "When I was released, my probation officer told me that I had until the next morning to give them a physical address or I'd be in parole violation. Someone told me to go to the Elizabeth Inn Shelter. By the grace of God, they had two places that opened up that night."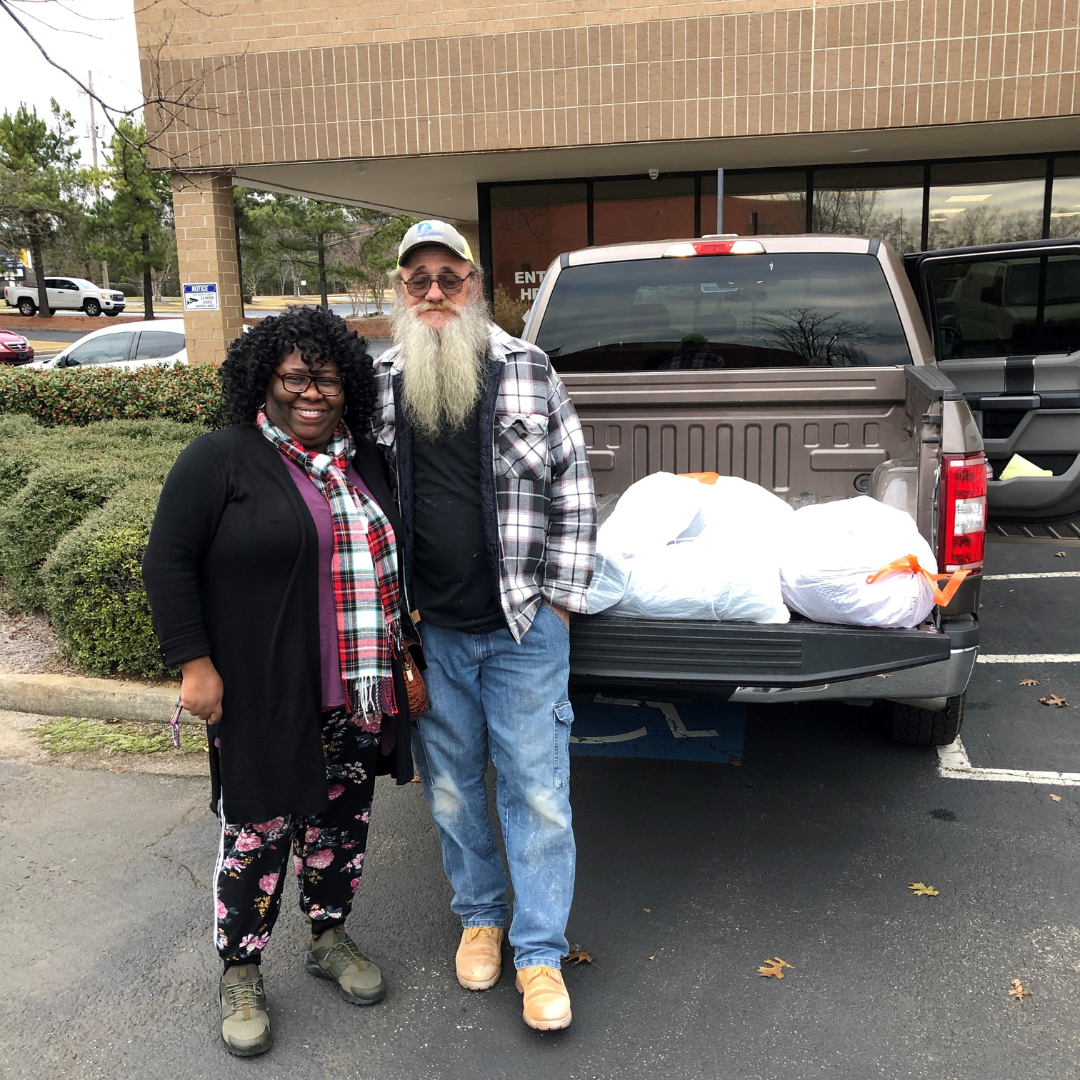 Bryan stayed at Elizabeth Inn and found a construction job. He's worked hard over the last 14 years and today owns a thriving construction company and co-own a hair salon with his wife. "When I had nothing, MUST Ministries helped me out," he said. "I wasn't looking for a handout, but they gave me a foothold."
As a result of the kindness bestowed on him, Bryan made it his mission to help others. He and his wife, Paula, most recently collected and donated 30 much-needed coats to children living at Elizabeth Inn. "I told my wife that I know exactly where we need to take the coats," he said. "Who else could use them more? Believe me, I've been there."
Over the years, Bryan has struggled with his health, including six heart attacks, the most recent happening in 2019. "In my mind, the good Lord still has a reason for me to be here."
So, he continues to look every day for ways to help people. "I'm not proud of everything that happened but everything that I've gone through has made me who I am today. I believe that you can take something bad and turn it into something good."
The children living at the shelter would agree.